YOUR POA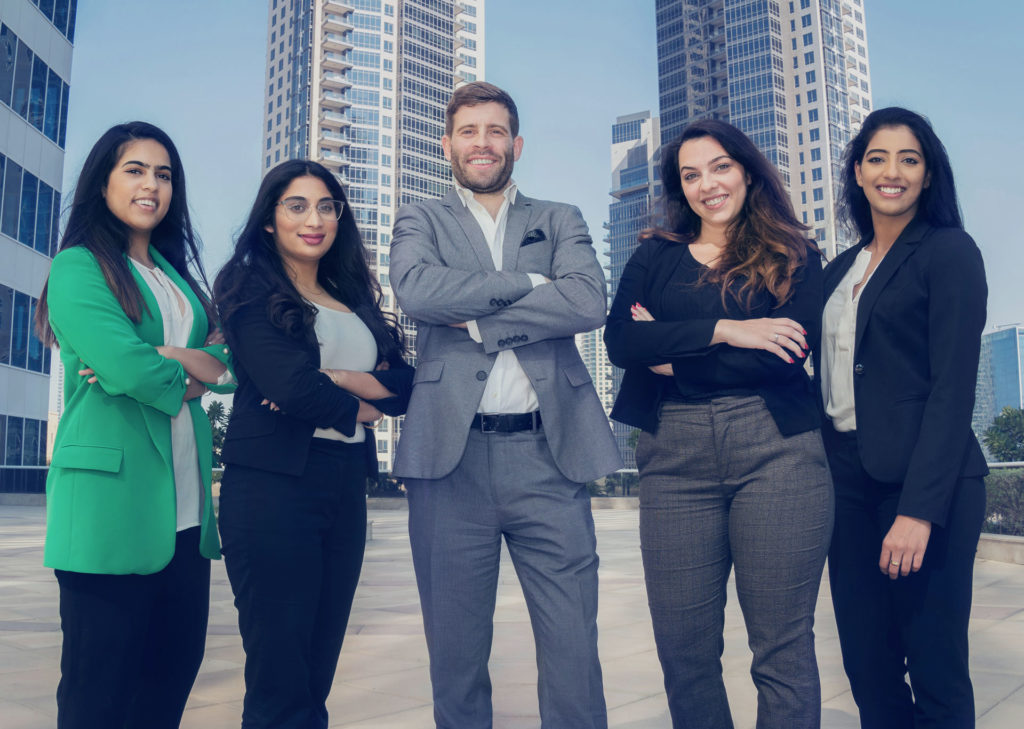 Your POA is proud to be recognized as Dubai's first and only independent Power of Attorney service provider.
At Your POA Dubai, we offer a variety of specialized client services (link to services page) to an ever-increasing number of property investors throughout the UK, Europe, North America, MENA and Australasia. The aim? To make Dubai property transactions faster, easier and 100% hassle-free.
Our Story
Our founder Philip Smith came to Dubai from Northern Ireland in late 2012. Philip launched Your POA in 2015 following the introduction of some key regulatory changes regarding Power of Attorney representation in Dubai. Fascinated by the world of Real Estate in Dubai, Philip was determined to make Dubai property transactions more seamless for investors. Since our inception we have grown in size and scope, now offering several non-property related services as well such as company formations, business restructing and asset protection servicess.
Our Core Values
CLIENT
FOCUSED
At Your POA you are our top priority. We are 100% focused on providing you with exceptional customer service and doing so every single time. Your interests are our primary concern and we always work towards finding a solution that is best tailored to your specific needs.
PERSONAL
We provide you with a single point of contact who is always available and ready to assist. You will be assigned a dedicated Power of Attorney to represent and guide you as well as to provide feedback at every stage of the process.
EXPERIENCED &
QUALIFIED
Our team is comprised of field experts who are equipped with the necessary market knowledge, qualifications and experience to answer any questions you may have along the way.
Local
Knowledge
We deal with all of the major developers (EMAAR, Nakheel, DAMAC), banks and mortgage companies, utility providers and governmental authorities; including Notary Public, Ministry of Foreign Affairs, Dubai Land Department, RERA, Registration Trustees, Dubai Courts & Police. Over the years we have familiarized ourselves with U.A.E law and stay on top of the latest changes and updates.
Network
We work with the biggest real estate agencies in Dubai and can recommend the most suitable agency depending on your needs and their area of expertise. You will only be introduced to a reliable agent that suits your needs and whom we know will represent you in the best possible manner.
TRACK RECORD OF SUCCESS
We are proud to represent over 700+ investors (please rectify) as Power of Attorney in Dubai, conducting a wide range of property related services at Dubai Land Department.  We get to know our clients personally and maintain contact long after the transaction is completed.
Setting up Your Power of Attorney Dubai is easy!
What our Clients Say
Thanks for the overall level of service you've provided over the last few years. The process, efficiency and communication were impeccable and the most crucial factor during this volatile time.
We really appreciated the level of service as well as the speed at which we were able to turn this round. I would be more than happy to refer others to use your services.
Many attempts to transfer a property to my wife as a gift in Abu Dhabi were not successful as I could not figure out how to start the process. Your POA were always very responsive, professional and ahead of the curve in providing me with information as well as keeping the stakeholders in the loop. I highly recommend them for this type of service and if I need other services in the future, will certainly consider them.