Rental disputes are the latest addition to our scope of services at Your POA. It is something that has come about due to the increasing volume of rental disputes cases in Dubai as well as a multitude of requests for assistance from both tenants and landlords alike. If you have found yourself in the unfortunate situation of having a rental dispute with either your tenant, landlord or real estate broker, perhaps we can help you too.
Provide a detailed review of your particular circumstances, discuss the options available to you and draft a comprehensive and realistic plan of action
Provide advice on the rules governing tenant and landlord rights under RERA and the applicable laws of Dubai
Make initial enquiries, apply for and open any rental dispute cases at the Dubai Rental Disputes Centre/RERA/Dubai Land Department/Dubai Courts/Dubai Police
Advice on the required documentation; including assistance with the attestations and translations of Power of Attorneys, tenancy contracts, Ejari registrations, notice to vacate applications etc
Submit all required documentation and correspondence as part of your case
Full Power of Attorney representation at any legal and/or judicial proceedings, hearings, pleadings, court cases, judgments, inquiries, contests, indictments, appeals, trials and/or tribunals with regards to your property interests
Complete all paperwork and represent your interests with any Brokers/Developers/Dubai Rental Dispute Centre/RERA/Dubai Land Department/Dubai Court/Dubai Police
Regular follow ups and updates on the status of your case until the final decision is made/court order received
Execute, enforce and/or carry out any decisions, judgments, court orders or rulings made by the relevant authorities
Pursuance and safe transfer of any successful money recovery
So whether you are arguing with a tenant/landlord over late rental payments or withheld security deposits, having issues regarding damages or sub-letting of your apartment, having a dispute over an eviction notice or whatever else that may arise, we are here to support you through this process so that we can try to find a resolution as quickly and smoothly as possible.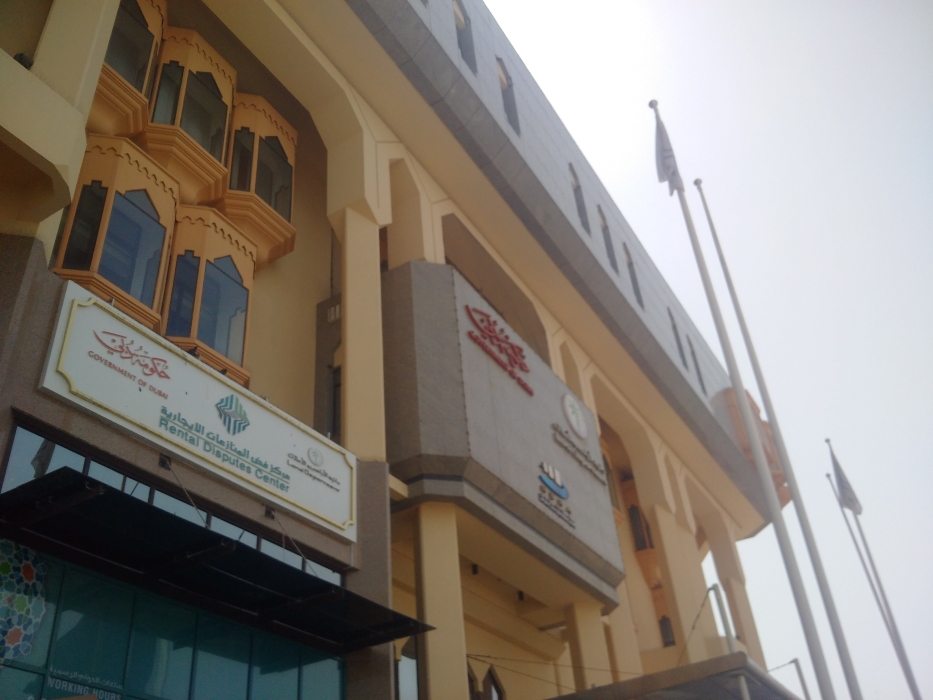 The Dubai Rental Dispute Settlement Centre is the judicial arm of the Dubai Land Department, where tenants and landlords can resolve any tenancy disputes that arise between the parties. If an ongoing dispute cannot be resolved amicably, the legal option is to bring the case to the Rental Dispute Centre. The primary aim is to settle legal issues in a quick, transparent and professional manner.
All proceedings and pleadings at the Centre are conducted in Arabic. Once the claim has been filed and served, there will be a series of hearings during which parties formally appear and set out the claim, defence and all other evidence upon which they rely. The number of hearings and the length of time for a judgment to be made depends on the particular circumstances of each case as well as the submitting all of the required documentation. There is also an Appeals Court for any appeals to judgments. The decisions are binding.
Documents and fees required?
The claimant will need to submit various documents in order to bring a claim; names, addresses, passport/ID copies, facts of the dispute, tenancy contracts, Ejari contract, copies of rental cheques/payments, any other relevant correspondence. It is not uncommon for a case to be adjourned citing the need for more information to be provided. The person bringing the claim will also have to pay fees of 3.5% of the annual rent alongwith some other administrative/typing costs
Lodging a case at the Dubai Rental Dispute Centre can be a lengthy and costly process so our advice is always to try to negotiate a resolution without having to go down this route. If however this is not possible, tenants and landlords do at least now have this Centre as a legal recourse to protect their property rights and interests under the scope of the law.